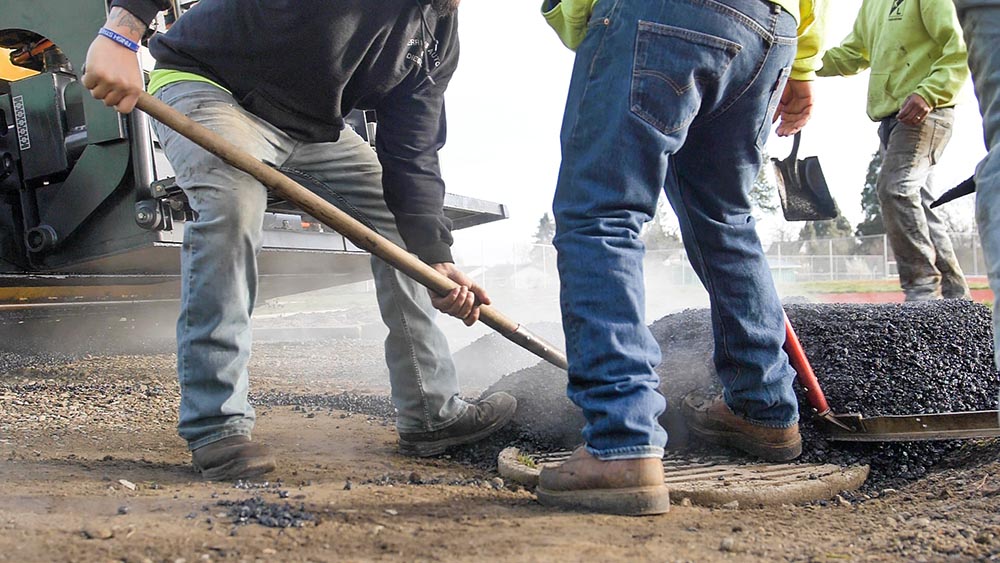 Make Your Pavement As Good As New!
Cracks and other damages to your parking lot are bad for business. The faded and damaged surface not only looks bad but driving on such a surface is bumpy and dangerous. Luckily with K & L Industries, you can get your paving repaired so it looks as good as new!
Asphalt Paving Repair in Portland, Oregon
No matter how well you maintain your parking lot, repairs become inevitable sooner or later. For one thing, the inflow of vehicle and foot traffic on your commercial premises causes daily and wear to the road. Moreover, Portland's weather is also quite harsh on asphalt surfaces, whether it rain, snow, sunlight, or hail. Early signs of damage include cracks, which are easy to repair. But if left unchecked, these can lead to costly and time-consuming repairs. So if you notice even small signs of damage, call professional paving repair services right away.
Our Services
K & L Industries Asphalt Repair Services Include:
Parking Lot Sealing
Line Striping
Parking surface Asphalt Milling
Asphalt Crack Filling
Overlay
Alligator crack repair
Our Process
During the initial onsite meeting, our estimator will document the visit by taking exact measurements of the affected areas and take pictures so that we can put together an accurate asphalt repair plan.
We pride ourselves in making things seamless for our commercial pavement projects.
We also understand how disruptive the repair of your asphalt surface can have on your place of business, so our goal is to minimize disruptions and keep to a close schedule.
Give us a call today!.