Project Asphalt Driveway From The Portland Weather
At K & L Industries, we have installed pavement all over Portland. However, all of them need professional driveway sealcoating after a few years. We recommend that you seal coat your driveway once every 2 – 3 years for the following reasons.
Protect your paving

The wear and tear of vehicle and foot traffic aside, the weather we have in Portland, Oregon, does not make life easy for asphalt driveways! Whether it is sleet, ice, or hail, elements of nature can wreak havoc on your driveway.

K & L's professional approach involves creating a layer of protection to keep your pavement safe from cracks, holes, and dents, etc. Consistency in sealing your asphalt helps to increase the lifespan of your driveway for years to come.

Make it Beautiful

Professional driveway sealcoating also restores the beauty of your asphalt. Expert sealers will use industry-grade sealants to bond asphalt. Once the sealing is complete, your pavement will have a shiny, black hue that keeps the driveway from fading.

To cut the long story short, your pavement will be as good as new once we apply our sealcoating services.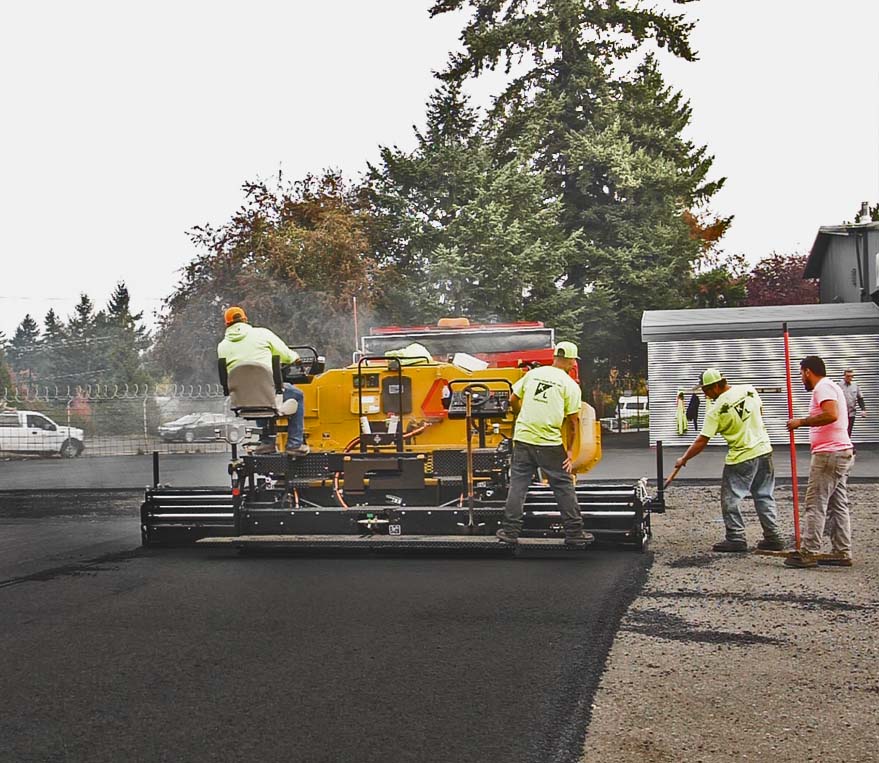 These are two major reasons why you can consider driveway sealcoating services.
Our process
While asphalt is highly durable, regular wear and tear and the local climate can damage the surface. And driveway sealcoating is one way that we apply some muscle to this material.
Instead of leaving your asphalt at the mercy of sharp UV rays or the harsh snow and rain, sealcoating offers a thin film of protection that lengthens the lifetime of your asphalt driveway.
Our sealcoating process involves filling the small pockets in your asphalt that are natural and unavoidable. This will build a barrier between the material and external elements, including oil and gas. Professional sealcoating helps your driveway repel these external factors.
Our affordable sealcoating service not only improves the overall integrity of your driveway but also adds up to five years to its lifetime. This way, you can protect your investment for longer, without spending a fortune.
K&L Industries' sealcoating service is carried out in a professional and caring manner by our paving technicians.