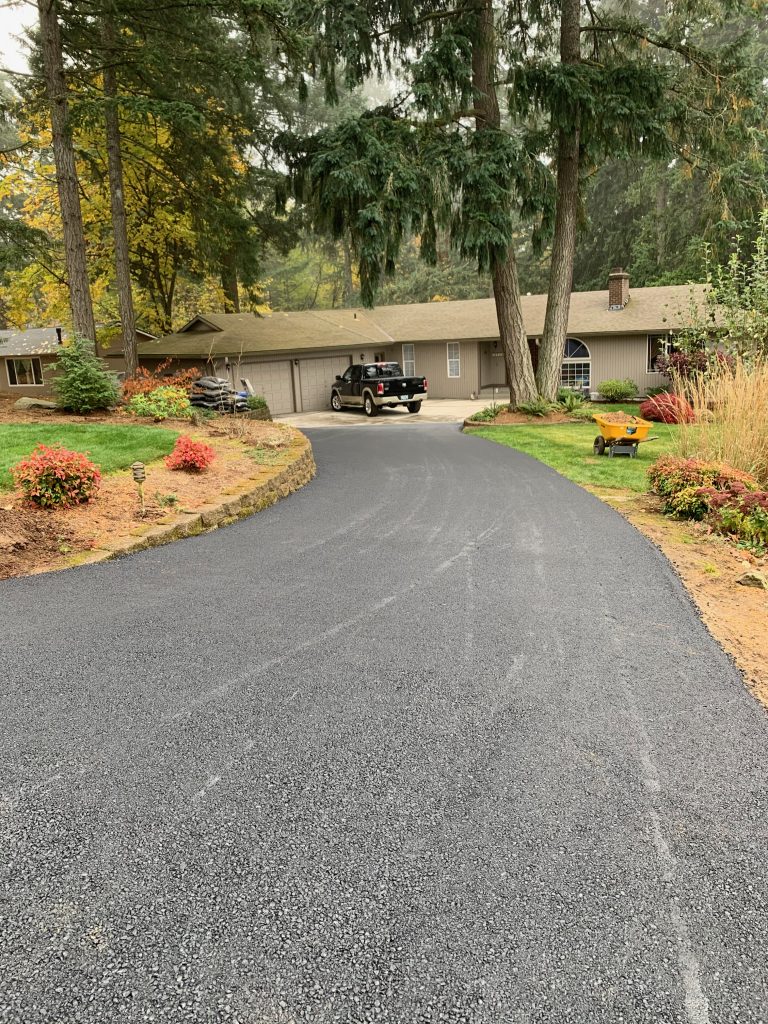 The Team at K&L Industries successfully performed an asphalt driveway paving and asphalt overlay job for a new homeowner near Oregon City, OR.
The homeowner was in recent contact with his real estate agent who recommended he address some problems with the property. The driveway needed some attention, so he recommended that he call us as we are the top asphalt and paving contractor in the area.
He called us to talk about his concerns and we scheduled an estimate for later that week. We agreed that the driveway needed some attention and we talked about options, while guiding the customer through the decision-making process. He was happy with what we had to offer and scheduled us to fix the driveway the following week.
We arrived early on a Tuesday morning and got to work quickly. We excavated the asphalt and removed the bumpy roots that were under the driveway, causing damage. We then prefilled the low areas and overlayed the whole driveway with a new, fresh layer of asphalt with the highest quality materials available.
The homeowner now has a hardy and durable asphalt driveway that greatly increases the curb appeal of his home.
He told us he was thankful for the quick turnaround and expressed his gratitude that we were the only company that showed up when we said we would.  He also was impressed with how detail oriented we were while we executed his driveway paving project.
Thank you for choosing K&L Industries for your asphalt paving needs!