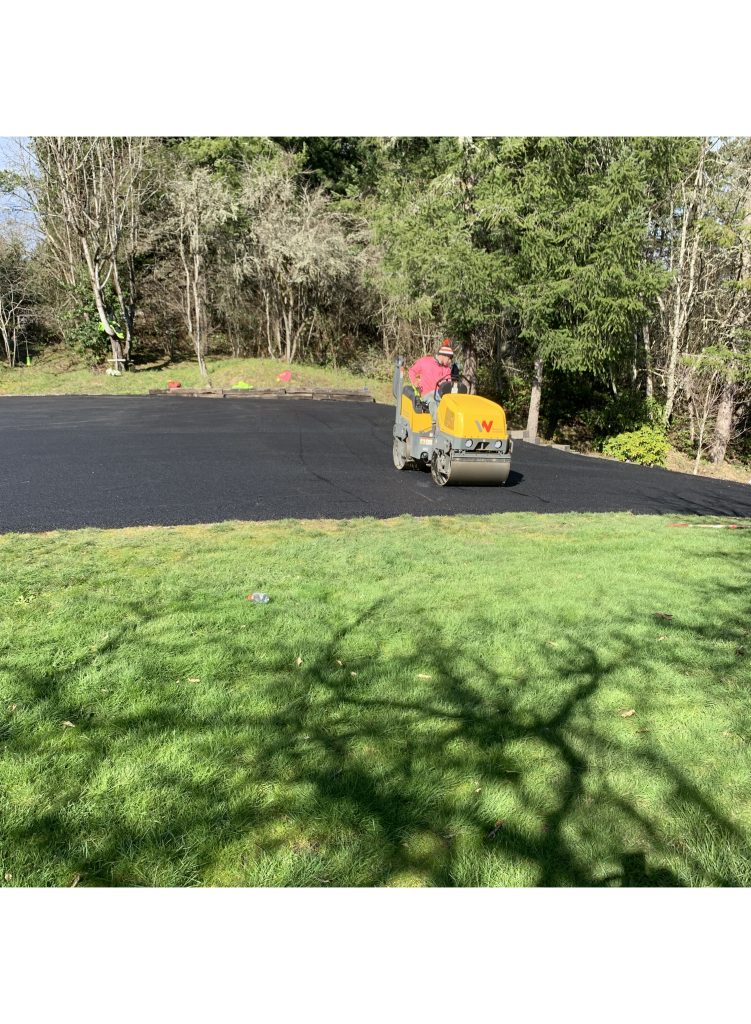 The crew at K&L Industries had the opportunity to complete an asphalt driveway paving project for the owners of a gorgeous home in Oregon City, OR.
The homeowner was making changes to his landscaping and wanted to go ahead and have his driveway repaired too so everything looked fresh and new. The existing driveway was old and was draining the wrong way. The driveway was regularly pooling water in several spots.
He decided to ask for some referrals from friends for a residential driveway contractor in the Oregon City area. He looked through the list he had compiled and noticed our name on the list several times, so he gave us a call for a consultation.
We scheduled to meet him at his house the next morning. We determined that the driveway was draining the wrong way and that the asphalt was also in need of repair. We explained to him how we would fix the problems and he wanted to work with us. We scheduled the excavation and paving of his driveway for the next Tuesday.
Our crew got to the job early and started working right away. We had the old paving removed and a new sub-base and compact installed by the end of the first day. We came back the next day to start the paving project. Although the driveway was long, our crew stayed a couple hours over to finish the job in one day.
The homeowner gave us feedback, commenting on how fast, reliable and professional our team is. He loves his new driveway and his yard looks amazing now.